A decade ago, "What is the Internet of Things (IoT)?" was a common question. The IoT had barely emerged at that point, and many of its most prominent use cases and the necessary supporting infrastructure were still mostly hypothetical.
Location, location, location: The importance of tracking assets using IoT
Entering 2019, the more pertinent question might be "Where is the IoT?" Technological advances have enabled breakthrough IoT applications, such as using embedded sensors to track materials throughout a supply chain. Knowing the precise location of individual IoT enabled assets and materials is crucial in getting the most value from a digital supply chain, since it allows for superior inventory management, improved demand planning and other logistical benefits.
Thanks to cloud-based solutions, answering the second question is now relatively easy – with a platform like the Oracle IoT Asset Monitoring Cloud. Supply chain organizations have everything to gain and nothing to lose by improving and scaling their visibility into IoT-enabled assets and materials moving thru the supply chain.
If you've ever lost a checked bag on a flight and waited anxiously for it to arrive, you know the value of an accurate tracking system. According to Cisco and DHL, the implementation of IoT devices and asset tracking solutions for supply chains and logistics could unlock $1.9 trillion in total economic value.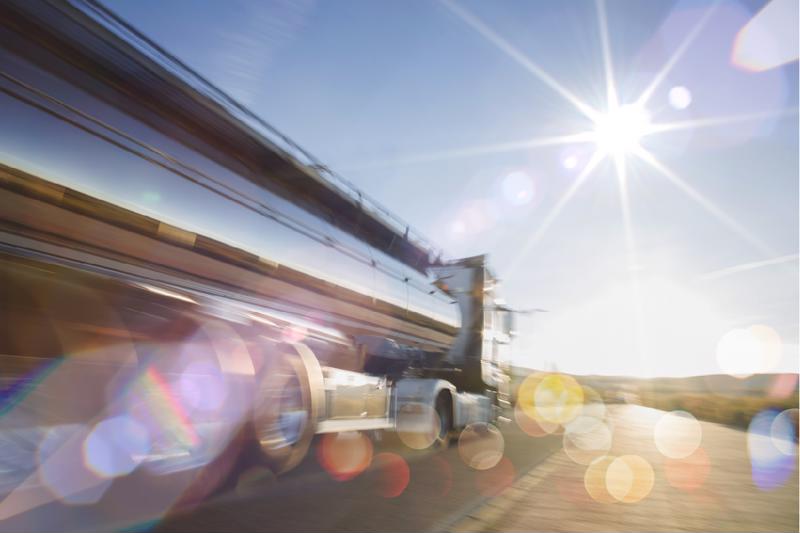 Supply chains are smarter with cloud-based asset monitoring.
To see how, consider some of the common risks of the pre-IoT supply chain:
It's relatively easy for something to go missing since technologies like IoT-enforced geofences aren't present to continuously monitor the locations of individual items.
Similarly, it's common for assets such as machinery and vehicles to become neglected as no one keeps tabs on their maintenance schedules or feels like there's sufficient time to perform and document the needed work.
Precise tracking is vital when working with cold chains that move temperature-sensitive items like dairy products. A slight heat spike in a truck's cabin could ruin an entire shipment.
Unlocking new opportunities with cloud asset monitoring
IoT devices address these issues by extending your tracking capabilities deep into the supply chain to provide detailed and continuous feedback, leading to more informed decision-making. The sheer variety of IoT infrastructure – which collectively leverages a wide range of protocols and supports many different form factors – is perfect for gaining these multifaceted insights on a given shipment, while the scalability of the underlying cloud infrastructure ensures that all IoT derived analytics are accurately updated as well as easily accessible.
In addition to better tracking, cloud-based asset monitoring automates many previously manual workflows. For example, it's good for gathering analytics that put asset performance into historical context, and for setting predictive maintenance schedules that ensure nascent problems don't spiral out of control.
As experts in integrated supply chains and related Oracle solutions, Inspirage will provide the expertise to make your IoT implementations successful. Check out our Resource Center for more information on our capabilities, or contact our team directly.